Why should you select Proxima 6.0?
It's the sub-brand of Flashforge, trustworthy, high quality, and cheaper!
Highlights of Voxelab Proxima 6.0 Resin 3D printer
The print quality of Proxima 6.0 3D printer is equivalent to Eleqoo Mar2 / other resin printers that reaching up to $299. Many of our users enjoy it and recommend it to beginning users of resin printers.
Resin Printers features quick shaping, greatly shortening printing time than FDM 3D printers. For instance, a Halloween mask that is 100mm*70mm*140mm may take over 6hours when printing with a FDM printers, while only takes less than 3hours when printing with Proxima 6.0 3D printer. 
Fast Printing and less maintenance
Proxima 6.0 comes with a 6.0 inch monochrome LCD screen of 2K HD resolution (pixel 2560*1620, pixel size 50 microns). It's this LCD screen that ensures fast curing and shaping of each layer, as well as with elongated service lifespan. It works with stable performance even after long-time printing, more excellent than printers with normal LCD screen.
Print more precisely
405nm rectangle light source of Proxima 6.0 makes light source distributed more even and disperses less heat on LCD screen. Together with the 2K HD resolution monochrome LCD screen, Proxima 6.0 could print more precisely and service for longer time.
Build platform leveling only in 15 seconds
Assisted bed leveling system: simple bed leveling system lets you level the platform in 15 seconds.
Eliminating layer riffles on final prints, outputting delicate texture
Proxima 6.0 resin 3D printer adopts linear rails that ensure Z-axis motor moves steadily, eliminates layer riffles on final prints, and finally shows smooth surface and delicate texture.
Build volume: 130*76*155mm.
3D print materials: compatible with 405nm wavelength photosensitive resins in the market.
Slicing software: ChituBox and VoxelPrint.
Integrated FEP film design: replace FEP film by tightening 12 screws, super easy.
Resin vat maximum level: prevent pouring too much resin. Put an end to resin waste!
3.5" touchscreen: set up 3d printing quickly by taps.
Proxima 6.0 is provided with lifetime technical assistance and 12-months warranty. If you have any question please free contact us.
Review
Tech Specs
| | |
| --- | --- |
| Model | Proxima 6.0 |
| Molding Technology | LCD Stereolithography |
| Printing Size | 130x76x155 mm |
| Printing Speed | 25 mm/h |
| Layer Thickness | 0.01-0.2 mm |
| LCD Resolution | 2560x1620 |
| LCD Screen Type | 6-inch 2K Monochrome LCD |
| Lighting Sources | 405 UV Integrated Light Array |
| File Transfer | U-Disk |
| Touch Screen Type | 3.5-inch Color TFT |
| Slicing Software | VoxelPrint/ ChituBox |
| Power Supply Input | 110-220V, 50-60 Hz |
| Power Supply Output | 12V/5A, 60W |
| Printing Material | Resin |
| Net Weight | 7 kg |
| Gross Weight | 9 kg |
| Packaging Size | 310x280x560 mm |
| Machine Size | 230x200x410 mm |
More Details
6" 2K
monochrome screen
, pixels resolution 2560*1620, single-pixel size 50 μm. Service life is more than doubled than that of ordinary color screens.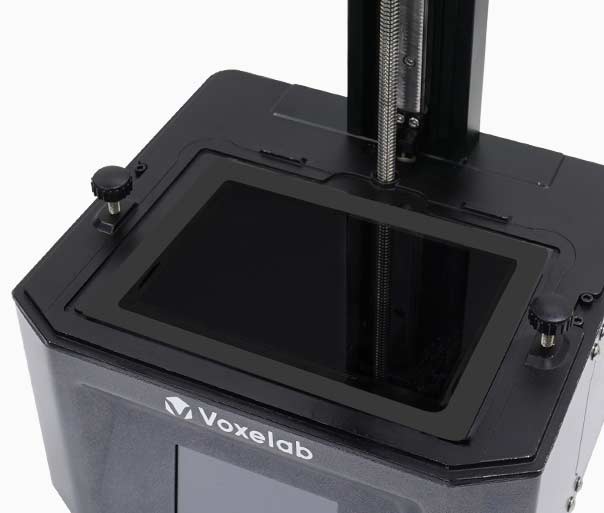 Full Grayscale Anti-aliasing
With full grayscale anti-aliasing feature, Proxima 6.0 prints model with exquisite details. Refined printing is a piece of cake!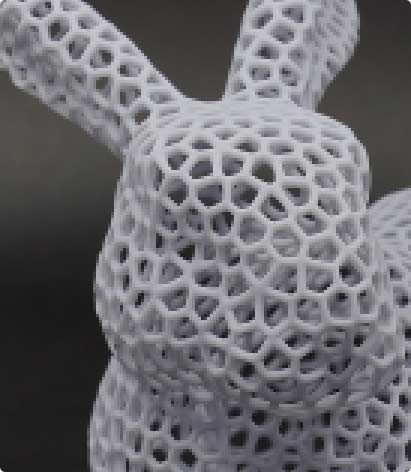 No Anti-aliasing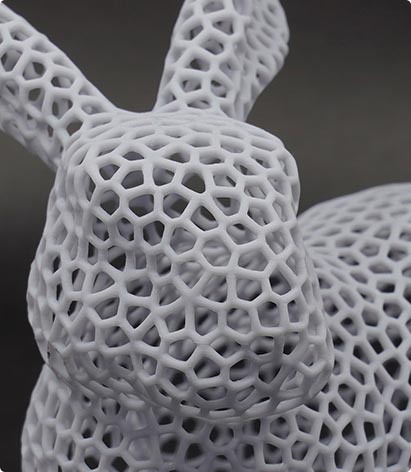 Full Grayscale Anti-aliasing
Light Evenness
Proxima 6.0 uses 405nm-wavelength UV integrated light to ensure a higher printing success rate. Reflector spotlight makes the light source more concentrated and even.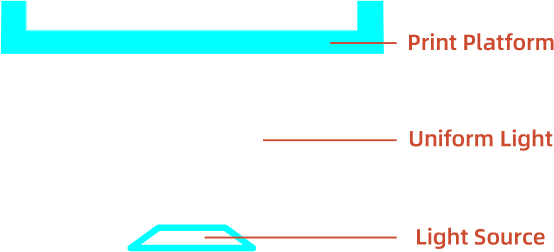 Print Speed before Upgrade
Print Speed after Upgrade
Improved Permeability Print Speed Increased by 50%
Upgraded monochrome screen improves permeability and print speed. When using Voxelab standard photopolymer resin, print speed is around 17-22 mm/h with 0.05mm layer resolution.
Improved Printing Efficiency
Proxima 6.0 is capable of printing several models at one go.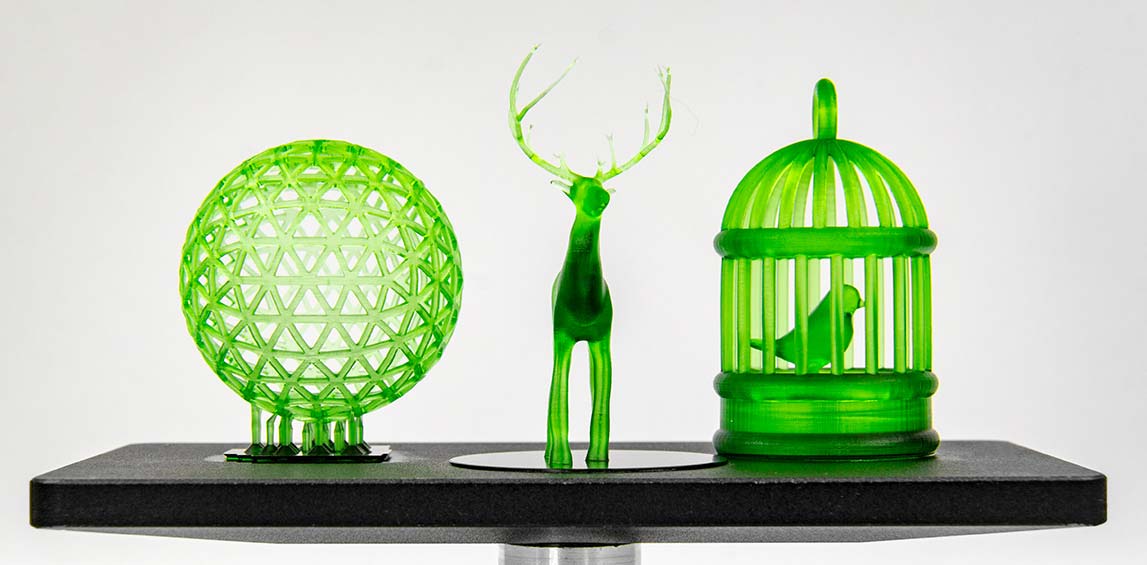 Larger Build Volume
130*82*155mm build volume enables you to finish bigger and larger prints at a time.
Unlock your creativity, print anything!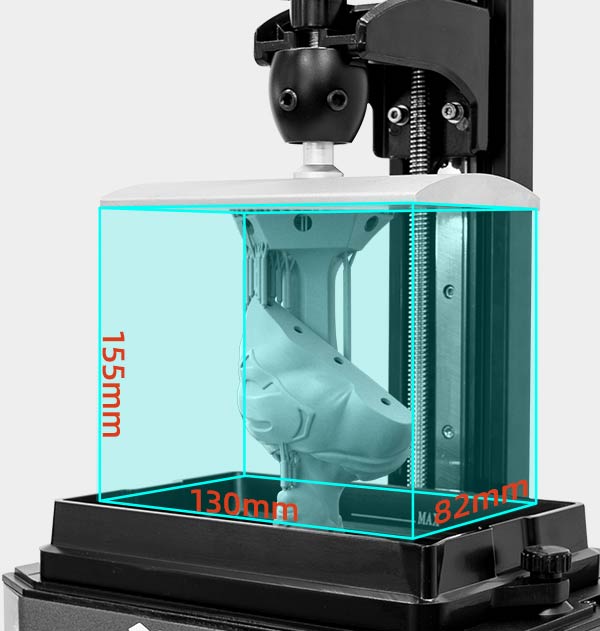 Linear Rails Reduce Model Grains
Linear rails ensure Z-axis move steadily, eliminates riffles on final prints, show smooth surface and delicate texture.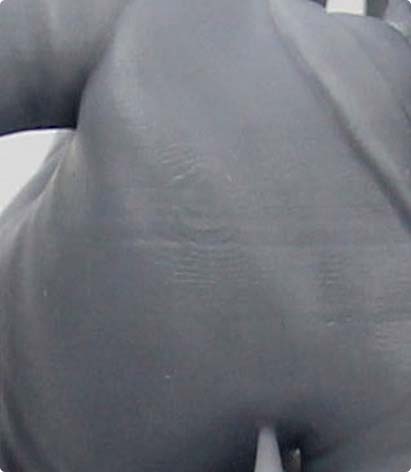 Roller-rail Printing Effect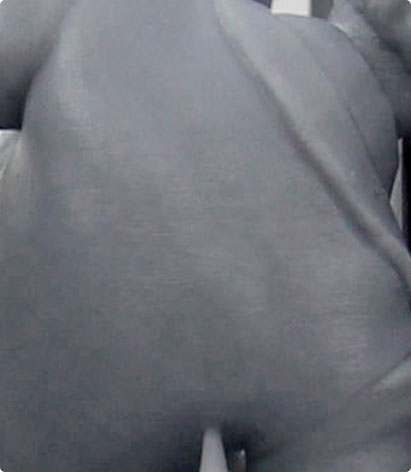 Linear-rail Printing Effect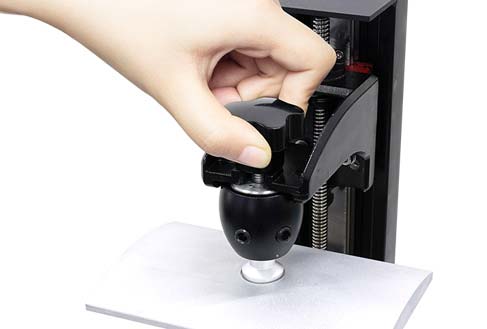 Easy and Quick Bed Leveling
A simple bed leveling system lets you level the platform in 15 seconds.
Model Display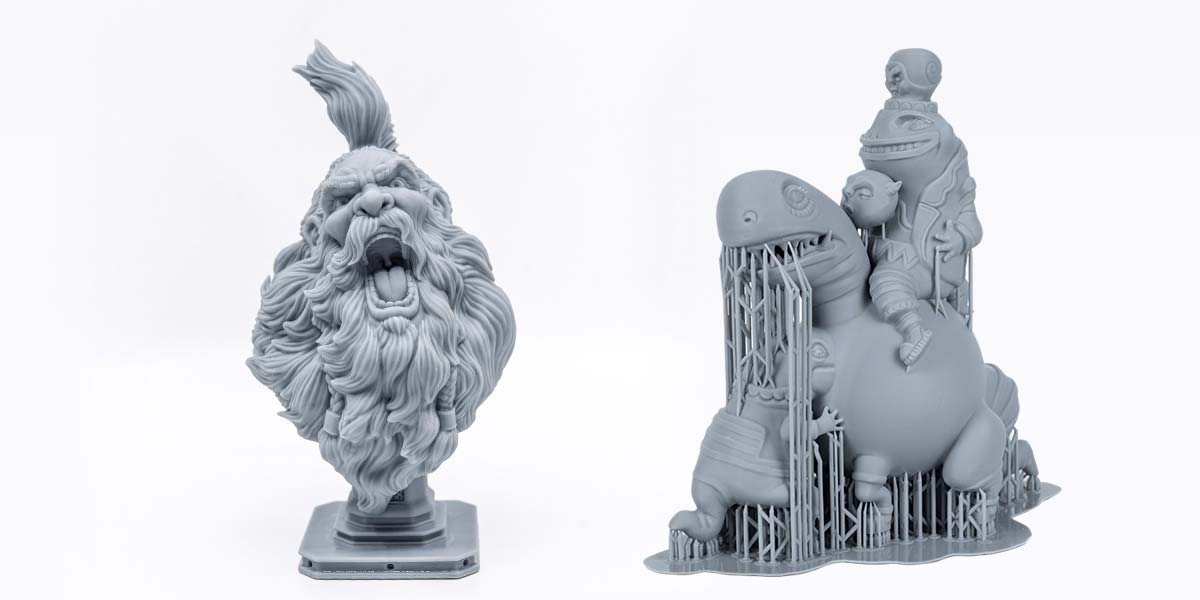 Sent a broken printer and never responded
They were fast in getting the product to me but never responded to my issues regarding the printer which was missing at least it's screen, it's vat and its power adapter
Works for me
Works for me, doing 30-120 mm minis. From the pictures I see, the print quality seems equivalent to a elegoo mars 2
I have had pretty good results
My Prusa MK3 has literally made me tear my hair out recently. the thing just won't calibrate. I don't know if the z-axis is bent... blah.. either way it's a pain in the butt, compared to printing with this machine.
The leveling process of Proxima 6.0 is a lot easier.. The menu isn't as forgiving or as easy to understand as the Prusa.. but it works well.
I ended up first trying some Voxelab water soluble grey resin and have had pretty good results..
Only one failed print so far (my supports were too hard to rip off of a model and I broke it.
Great printer right out of the box.
Took a dive into resin printers because printing custom model kit pieces, artsy things, and the like really appealed to me. I was somewhat learn about it because it seemed too cheap to be good, but reviews elsewhere like reddit and facebook were very positive. I can honestly say I have no regrets. There is absolutely a learning curve to resin, but it's been my experience with constant use that any problems come down to user error such as improper settings or not enough supports. Once you get things dialed in, you should be set for life more or less. It does require some research and experimentation, and the willingness to accept occasional failure.
I highly recommend the Proxima printer as your entry point
If you are coming from the FDM world, Resin LCD printing is going to be a completely different experience. And for that reason alone, I highly recommend the Proxima printer as your entry point. Very well built, very affordable only $149, and terrific after-sales support. I have had this printer for about a week and can make the following recommendations. 1. Select the one with a 500ml resin Gray to begin your experimentation. 2. Put it in a place of good ventilation when starting printing. 2.
Recently viewed products
People who saw this product also interested in:
Voxelab Proxima 6.0 2K Mono LCD Resin 3D Printer
Email Confirmation
An order confirmation email will be sent to the email address used to submit the order after proceeding with payment. With your confirmation, we will ship out your purchased items as soon as possible. Generally, your order will be processed within 2-3 working days. If longer time required, we will notify by email. Feel free to drop us a line at service@flashforge.com if you have any questions on package lead time.
Notes: If no confirmation received from your side, we assume that you have confirmed the order.
Shipping Time
Flashforge have international local warehouses for most 3D printers, while accessories are basically all stored in China warehouse. If your order combines 3D printers and accessories, we will split the order and ship in two or three packages to ensure you get the 3D printers in advance.
Generally, the delivery of 3D printers might take 2-5 working days while that of accessories maybe slightly longer. More time may be required for accessories customs clearance and other possible factors.
Delivery and Cost
Service
Normally, international shipment will be delivered via DHL, FEDEX, UPS, EMS and SF Express. Estimated shipping time is 5-7 working days. We use DDP shipping terms when ship to following countries. That is saying Flashforge will pay the import duties, taxes, and VAT for you. You just pay the listing price and shipping rate.
North America: United States, Canada
Europe: United Kingdom, France, Germany, Italy, Spain, Czech Republic, Belgium, Netherlands, Poland, Latvia, Sweden, Ireland, Greece, Finland, Denmark, Portugal.
Shipping fee
We offer free shipping on items available in local warehouse. For orders does not qualify for free shipping, you will get an estimated shipping cost on order submission page.
Flashforge takes no responsibility for abnormal orders under the following conditions:
Shipping time might be delayed for 3-5 working days for orders shipped to remote regions or countries with strict customs clearance policy.
Failure of delivery due to undue actions of the consignee including but not limited to changing shipping address after shipment, giving an unknown address (such as a P.O. box or wrong address), giving incorrect contact information, and refusing to accept delivery.
Shipping delay or failure due to force majeure. "Force majeure" means an unforeseen, unavoidable, or insurmountable objective situation and other objective conditions leading to delays in shipping, including but not limited to control or interruption of national or regional air or ground transport systems (such as weather reasons), interference or failure of communication systems, government actions, changes in postal administration policies, wars, earthquakes, typhoons, floods, fires, heavy rains, fog, and other similar events. 
Signature Requirements
For orders above $400, please provide a signature for successful shipment.
Tracking Your Order
Option one: Log in to your Flashforge account, enter "My Orders" section to check corresponding order.
Option two: Contact Flashforge Support by email at service@flashforge3dp.com for more information.